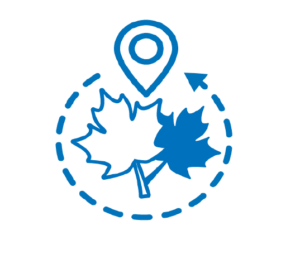 ON THE AUTUMN DRAURADWEG
Nature experience between mountain and river

about 150 km
DESCRIPTION:
Discover the colorful natural spectacle of autumn from the banks of the Drava! You start your bike tour in Sillian in East Tyrol and, accompanied by the wonderful panorama of the Lienz Dolomites, ride the beautiful Drau bike path down the river through idyllic locations in the Carinthian national park region Hohe Tauern via Spittal / Drau to Villach. Comfortable bike tour with approx. 40 km per stage. In the afternoon there is enough time for relaxing wellness in comfortable 4 * star bike hotels. Carinthian specialties are served for dinner (on request): our bike butler will bring your luggage to the next hotel. You can bring your own bikes or book top rental bikes.
SERVICES:
4 nights in 4 * -star hotels
Rich breakfast buffet
Daily luggage transfer from hotel to hotel
Parking in Sillian
Entry to the Kärnten Therme (with the Villach Adventure Card from 16.00 p.m.)
Bike maps, information material, GPS tracks
Service hotline (7 days a week)
GETTING THERE:
Individual arrival in Sillian
Daily, from April 01.09th to October 31.10.2021th, XNUMX
Minimum participants: 2 people
PRICE:
499 NOK per person in a double room
01.09.-10.10.2021
Local tax, if due, is not included in the tour price.
EXTRAS:
Single room supplement: on request
Surcharge for half board: on request
Rental bikes (4 to 5 days)
Rental bike: € 65, -
E-bike: € 105, -
Return transfer: Villach - Sillian: € 50- per person including bike; Please reserve in advance.
Arrival Sillian
Individual arrival in Sillian in East Tyrol and check-in at the hotel. The day is at leisure. If you arrive earlier, we recommend an excursion on the Drau Cycle Path upstream to the source of the Drau in Toblach in South Tyrol / Italy (approx. 33 km there and back). On the way you can enjoy a great view of the 3 world-famous pinnacles.
Sillian - Lienz - Berg im Drautal, approx. 66 km
Accompanied by the wonderful mountain panorama of the Dolomites, the Drau cycle path leads you noticeably downhill. The Drau is still a young mountain river and is bordered by steep mountain slopes. You should plan a longer stop in the pretty town of Lienz before you reach your destination, Berg im Drautal.
Berg im Drautal - Spittal / Drau, approx. 40 km
Following the Upper Drautal, you drive through the beautiful national park region and can enjoy the autumnal nature. The Roman museum "Teurnia" in Lendorf is worth a visit. In your stage destination Spittal / Drau you should take the time to visit the famous Renaissance castle Porcia before enjoying the wellness offers of your bike hotel.
Spittal / Drau - Paternion - Villach, approx. 42 km
Today's section of the route takes you on the Drau Cycle Path, largely along the natural river bank and offers idyllic views. Soon you will reach the center of the lively town of Villach with its beautiful city center. Enjoy a drink or the wellness facilities in your hotel or the Kärnten Therme in Warmbad Villach (admission from 16.00 p.m. included).
Departure
Individual journey home, extension or booked return transfer from Villach to Sillian, your place of departure.